Kids and ice cream make good chemistry!
What summer (or any season for that matter!) day isn't made better by a serving of ice cream?! 
Challenge your kids to take the science of ice cream making into their own hands.. Literally!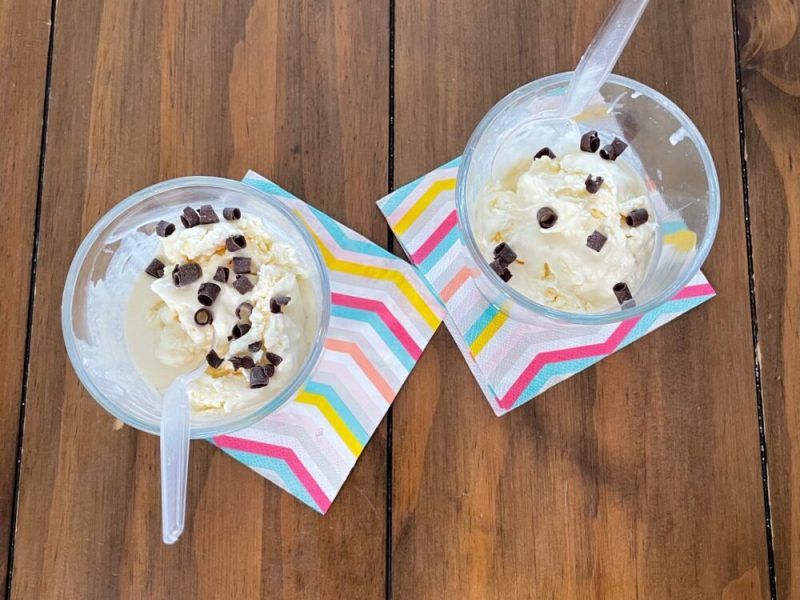 Here is our recipe for… Easy homemade ice cream in a bag
Materials Needed:
Sugar 

Milk (half n half, heavy whipping cream, etc..)

Vanilla extract

Rock Salt (we like Morton's Ice Cream Salt)

Ice Cubes

Measuring spoons & cup

Small sealable bag

Gallon-size sealable bag

Hand towel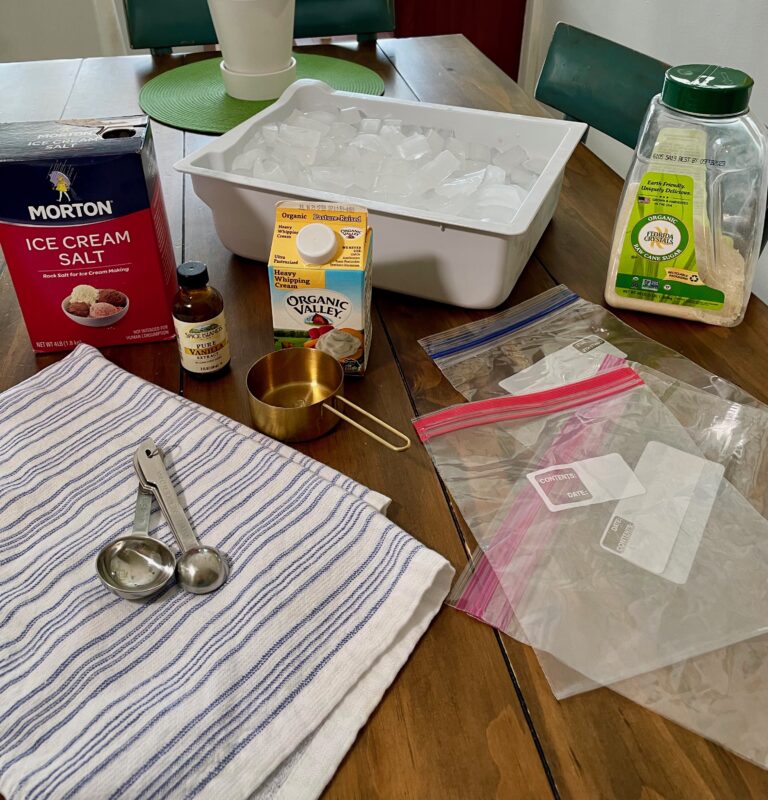 Step 1: Pour ingredients into the smaller bag: 1T sugar, 1/4t vanilla, ½ cup milk (or half n half, heavy cream, etc..) 
Step 2: Add 4 cups to the gallon-sized bag, then add ½ cup of salt to the same bag
Step 3: Place the smaller bag with liquid into the middle of the ice in the larger bag.
Step 4: Wrap bag with a towel and shake it around for about 5 minutes. Check very few minutes to see your progress.
Step 5: Ice cream is ready when it had reached your desired consistency
Step 6: Grab a spoon and enjoy!
Add your own twist… strawberries or chocolate syrup!